Natural cancer healing
Informations and field report on

natural, alternative methods for cancer treatment - self empowerment - self healing




Interview series - winningovercancer - 30 Oct. 2018 until 23rd Nov. For German website click here
For my interview. 17 minutes. MP3. Click here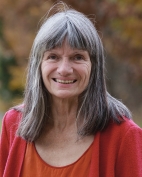 Sabine Escucha Schneider
year of birth: 1955
pharmaceutical consultant, spiritual healer
healed from a large tumor of the parotid gland with proliferative growths around the carotid artery.
Half a year later the parotid gland was normalized, after one 1 year all the other areas were, too.
All functions are ok. This was achieved by using exclusively alternative, natural methods.

In November/ December 2015 I was diagnosed with a tumor of the parotid gland. The doctors classified it as
malignant. Because of the tumor`s position and its size conventional measures could not be considered when taking into account the consequences (danger of mutilation of the face e.g.), also in view of their lack of efficacy.
Thats why I proceeded exclusively with natural medicine. My consort and I gathered all information we could possibly obtain. From alternative doctors, from books on natural cancer healing, from naturopaths, healers, herb women and of course from the internet. I startet immediately to change my diet, began two natural treatments, spiritual healing, intestinal cleansing.
I got support with this through my consort, the healers, naturopaths, alternative doctors, friends.
I thank each and everyone of them. Above all I thank the higher forces, who are greater than we are.
To my experience we do not receive any information on the existence of natural methods of treatment for cancer during the phase of diagnosis /establishment of findings. So I wrote a book on my experiences. With this I intend to encourage anyone who is interested and who got a diagnosis of cancer or who are accompanying another person with such a diagnosis in their surroundings. Encourage them to inform themselves and to stand firmly in their self responsibility. I want to show that natural healing is possible, bacause all human beings have self-healing capacities.
Those are the areas that I cover in the report on my experiences:
- spiritual methods - soul level
- methods of natural treatments
- nutrition
- intestinal cleansing

The book has 120 pages. Here you wil read about my own thrilling experience of healing and at the same time you will receive a quick overview on alternative methods of treating cancer, which my supporters and I have found. I quote other book titles and all weblinks in order to facilitate an overview on the methods of natural treatment. Furthermore I describe shortly each method I chose along with my experience with it: What helped me get out of the shock of getting the diagnosis, how I gathered informations and support in a goal-oriented way and what enabled me to make decisions. Here you will get to know all my experiences on teas, herbs, foods, substances, details on quantities, ways of application and supply sources. You will even find all the international informations that served me on alternative medicine and people who were able to heal their cancer by natural means and who are passing on their experience.

The book is available now. The price is 18,- € plus 2,- € shipping in Germany (other countries according to their individual shipping costs). When you are interested please write an e-mail or just call. You can also get a free reading sample or gladly call me regarding personal questions under 49 (0)8556-9727500. Short informative conversations are free of charge.
Sabine Escucha Schneider
Frauenberg 20, 94145 Haidmühle
www.natuerliche-krebsheilung.de
mailto:willkommen@natuerliche-krebsheilung.de
Tel. 08556-9727500

Legal Disclosure / Privacy Policy